TED robot
A robot to weed the rows of vines!
TED is an autonomous robot for mechanical weeding under the vines.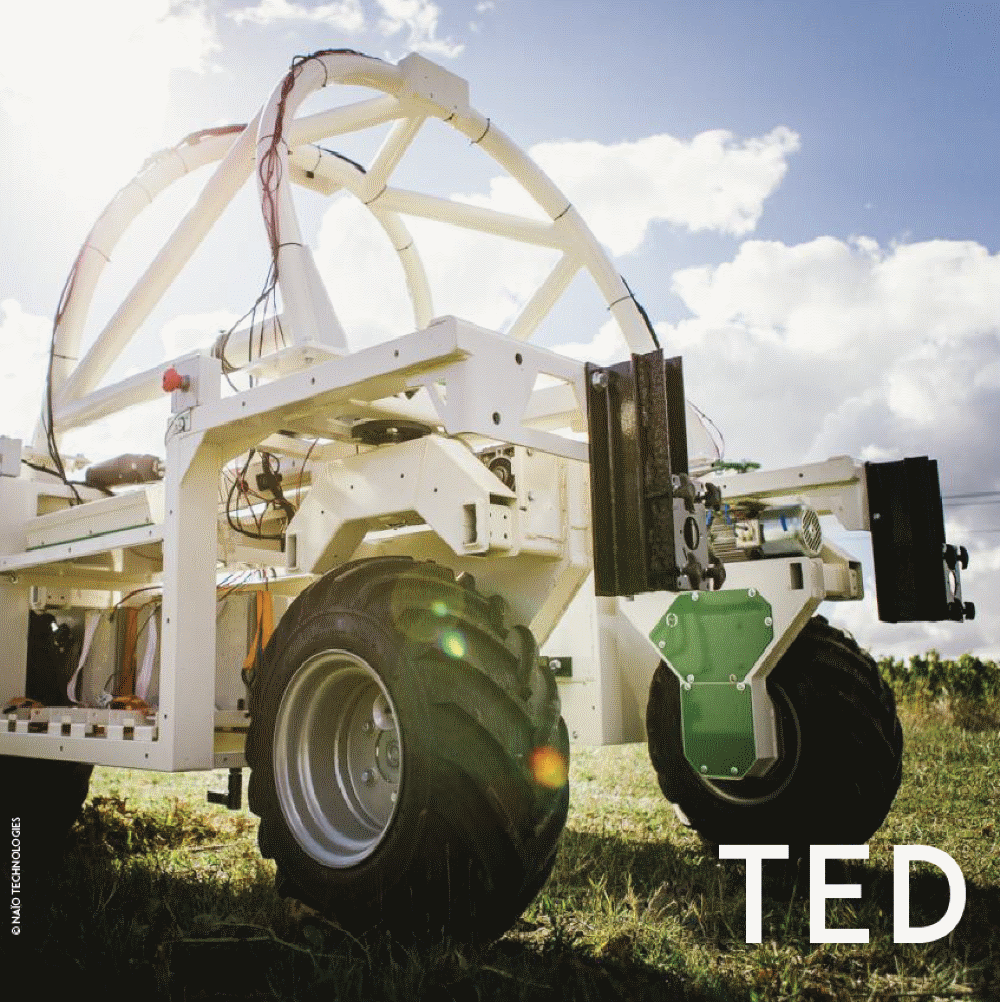 100% electric (lithium batteries) and guided by GPS, it will ultimately facilitate the work of winemakers and free time for tasks with higher added value.
Designed and manufactured in France by the company Naïo Technologies, it rolls at 4km / h and has an autonomy of 8 hours.
Mechanical weeding is an effective alternative to herbicide use.
The partnership between Vinovalie and Naïo Technologies is at the heart of Vinovalie's commitment to the winemakers' well-being at work and the reduction of hard work (Commitment no. 4 of Vinovalie's Biovalie 2025 strategy).