Trophies of the vineyards of Occitanie
Vinovalie awarded twice to the trophies of the vineyards of Occitania!

Vinovalie was awarded the Agro-Environment and Societal Commitment Award and Silver Medal for the Wine Marketing Award at the Occitanie Winery Awards 2019.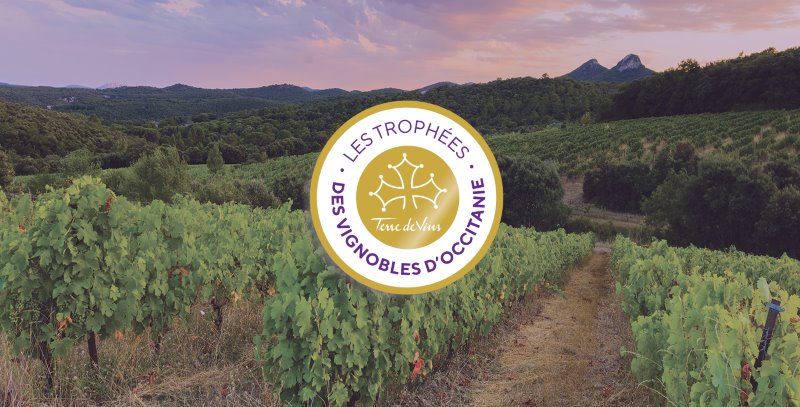 Agro-Environmental and Societal Engagement Award 
The award recognizes Vinovalie's Biovalie 2025 approach and the future of viticulture! A strategy around 7 development axes in favor of biodiversity, the ecology of the plant, oenology, well-being at work, the valorisation of the winemaker's profession, the transparency of practices and the reduction Carbon balance sheet.
Work on the conservatory of forgotten grape varieties and also recognized. This conservatory of 2 hectares and 37 autochthonous varieties of the South-West, half of which is still unknown and not registered in the official catalog of vine varieties. With 350 plants planted per variety, the first vinification will take place in 2020 in a micro-winery. The production of 10 hectoliters per grape variety will allow to (re) discover these varieties and perhaps find forgotten nuggets.
Wine Marketing Award
The salutation prize worked with the cooperative winery Dom Brial de Baïxas (66) in the Sang Mêlé vintage. This cuvee assembles the 7 varieties of typical Southwest and Eastern Pyrenees.
Sang Mêlé is the result of a long and conscientious work and a common passion. After 2 years of assembly tests, Vinovalie and Dom Brial present a complex and balanced wine with a unique flavor. It is a blend of the freshness of South West structured wines and the warmth of concentrated Catalan wines.